Bac Lieu's Vietnam-Cambodia friendship association holds founding congress
The Vietnam-Cambodia Friendship Association of the Mekong Delta's Bac Lieu province convened its founding congress for the 2018-2023 tenure on August 17.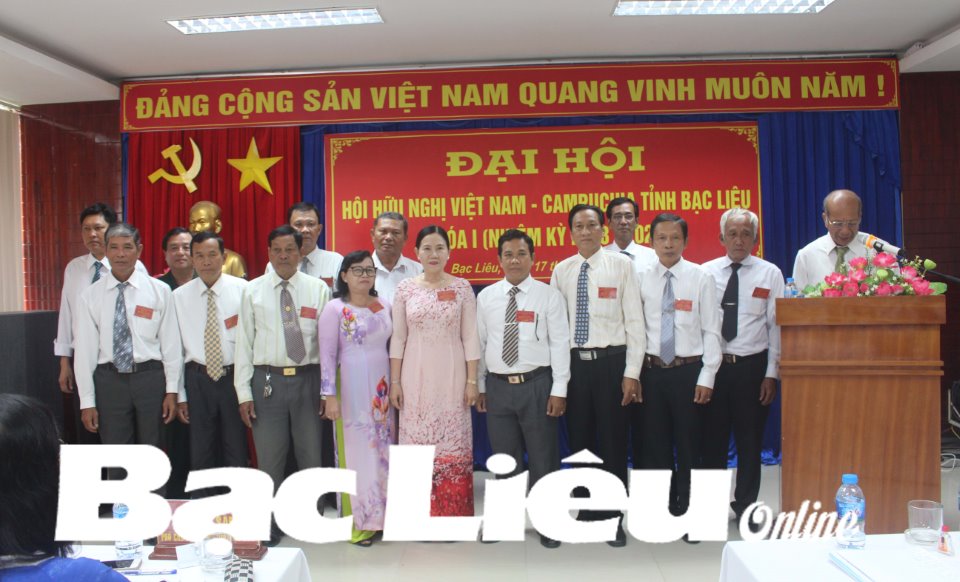 Executive board members of the Bac Lieu provincial chapter of the Vietnam-Cambodia Friendship Association. (Photo: Bac Lieu Online)
Under the motto of "good neighbourliness, traditional friendship and comprehensive, sustainable and long-term cooperation", during its this term from 2018 to 2023, the friendship association will enhance its important role in promoting people-to-people diplomatic activities between Bac Lieu and Cambodian localities. This will help maintain peace as well as strengthen bilateral solidarity, friendship and cooperation with the Cambodian people through their practical cooperations.
The delegates at the congress agreed to improve its activities towards organising more cultural, artistic and educational exchanges, in order to strengthen the bilateral friendship, solidarity and cooperation between Bac Lieu and Cambodian localities.
Phan Ngoc Thanh was elected as President of the association for the 2018-2023 tenure, heading a 15-member-executive board./.
VNF