May of Friendship 2022: Experiencing Vietnam-Bulgaria Cuisine, Culture and Education
On the evening of May 8, the Vietnam - Bulgaria Friendship Association of Hanoi kicked off "May of Friendship 2022" program in Hanoi.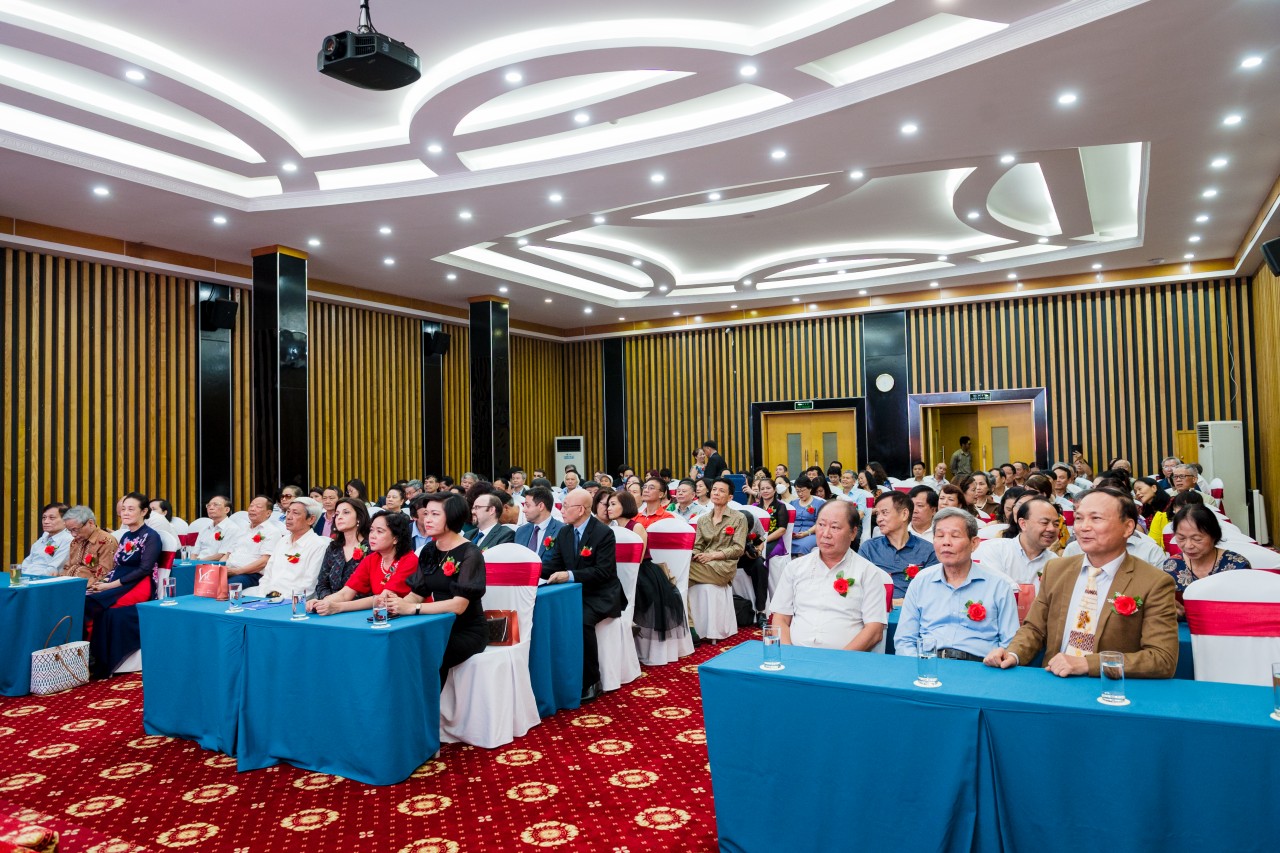 The ceremony was attended by former Vice President Nguyen Thi Doan, Ambassador Extraordinary and Plenipotentiary of the Republic of Bulgaria to Vietnam Marinela Petkova, members of the Association, and many Bulgarian and Vietnamese friends.
The program "May of Friendship 2022" includes a series of activities such as meeting and exchanging Vietnamese-Bulgarian cuisine; seminars on Bulgarian culture and education in Vietnam; visits to explore traditional Vietnamese spots, culture and history; promoting the image of Vietnam and Bulgaria on social networks; supporting activities to promote tourism, investment and student exchanges between the two countries.
This initiative was introduced by the Vietnam-Bulgaria Friendship Association in Hanoi, contributing to the recovery of social activities after the pandemic. The initiative was widely supported by authorities and members of the Association.
Speaking at the opening ceremony, Le Thu Ha, President of the Vietnam-Bulgarian Friendship Association in Hanoi, said: "Till now, under the leadership of the Party, the close direction and management of the Government, basically the Covid-19 epidemic has been controlled. The rate of injection of 2 or more doses of the Covid-19 vaccine has accounted for nearly 100% of the country's population. Therefore, all aspects of socio-economic life are gradually returning to normal."
President Ha shared that in this historic May, the Vietnamese people celebrate several important holidays: 47 years of liberation of the South and reunification of the country (April 30), 68 years of the Dien Bien Phu Victory (May 7), 132nd President Ho Chi Minh's birthday (May 19). As a historical coincidence, May is also the time when the Bulgarian people and the Slavic language-speaking community celebrates Slavic Writing and Culture Day (May 24).
"May of Friendship 2022" program celebrates these important events. Many interesting activities in this program contribute to deepening the heroic historical tradition of the Vietnamese people, helping people around the world, including Bulgarian friends, to understand more about Vietnam. This is also an opportunity to enrich the traditional relationship, friendship and cooperation between the two peoples, contributing to consolidating and preserving world peace", added Ha.
Speaking at the ceremony, the Bulgarian Ambassador to Vietnam summarized outstanding activities between the two countries during two struggling years of the Covid-19 pandemic. Ambassador Marinela Petkova emphasized: "The potential for consolidation, enhancement and development of mutually beneficial cooperative relations between Bulgaria and Vietnam is huge. In this complex modern world, Bulgaria and Vietnam need and are striving to implement an ambitious program to promote the relationship between businesses and people of the two countries, as a driving force of growth and building a prosperous community, creating new bridges for friendship and camaraderie".
Ambassador Marinela also added that in May and early June 2022, several Bulgarian business delegations will visit Vietnam to explore more cooperation opportunities with Vietnamese enterprises.
Q.Hoa t.h / Thoidai