Son La Union of Friendship Organizations holds the first Congress in term of 2017 – 2022
The Son La Union of Friendship Organizations convened its first congress for the 2017 – 2022 tenure on August 23rd . The Congress was attended and directed Mr. Don Tuan Phong, Vice President in-charge cum Secretary General of the Viet Nam Union of Friend Organizations (VUFO).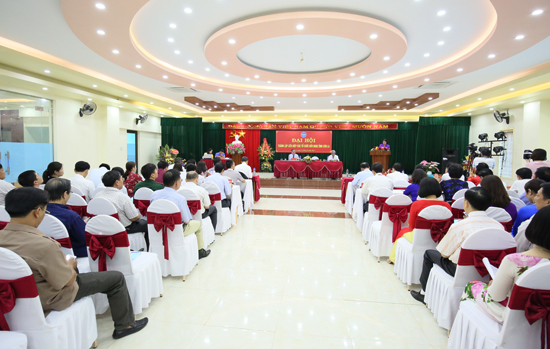 At the congress, the People's Committee of Son La province announced the Decision No. 1487 / QD-UBND on the establishment of the Son La Union of Friendship Organizations.
The delegates at the Congress agreed to set out the key tasks of the Son La Union for the term 2017 – 2022 and improve its activities towards organizing more cultural and educational exchanges, in order to strengthen the bilateral friendship, solidarity and cooperation between Son La and foreign countries. The Union will continue working as a consultant and a bridge for Vietnamese and international businesses.
During the Congress, several key tasks for the 2017 - 2022 tenure were addressed, including building and expanding the Union; fostering the connection between Son La with international peace organizations, friendship organizations, INGOs, individuals for a wider network; mobilizing and distributing effectively the aid from these organizations; enhancing propaganda about the friendly relations and cooperation between Viet Nam and foreign countries; strengthening and improving the capacity of the officials working in people-to-people diplomacy.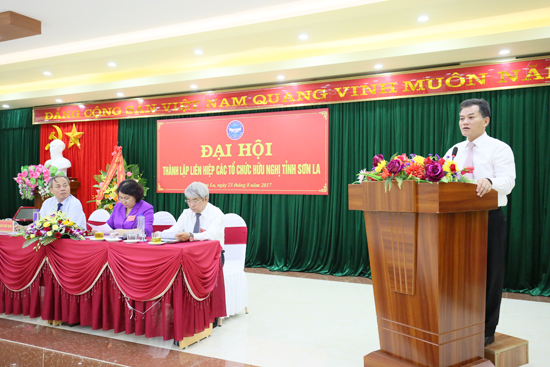 According to Vice President Phong, the Union will also aim to be an active member of the VUFO, and contribute to enhancing the partnership between Son La and international countries in education, culture and economics.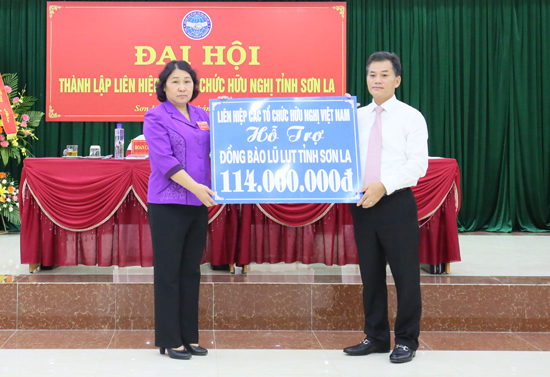 On this occasion, the VUFO also presented VND 144 million (USD 6,336) to support the people affected by floods of Muong La district.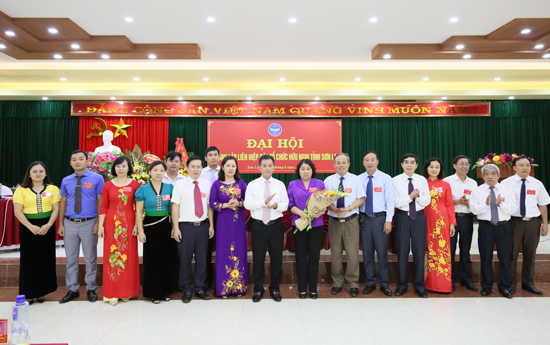 At the Congress, delegates elected the first Executive Board of the Son La Union of Friendship Organizations, consisting of 19 members; elected 05 members to the Standing Committee. Trang Thi Xuan, Member of the Standing Committee of the Provincial Party Committee, Vice Chairwoman of the Provincial People's Committee was elected as the Union's President in the term 2017 - 2022.
HA