VUFO, Viet Nam-Russia Friendship Association pay tribute to V.I. Lenin
On occasion of the 100th anniversary of Russian October Revolution (November 7), leaders of the Viet Nam Union of Friendship Organizations (VUFO) and the Vietnam - Russia Friendship Association on November 7 laid wreath in tribute to V.I.Lenin.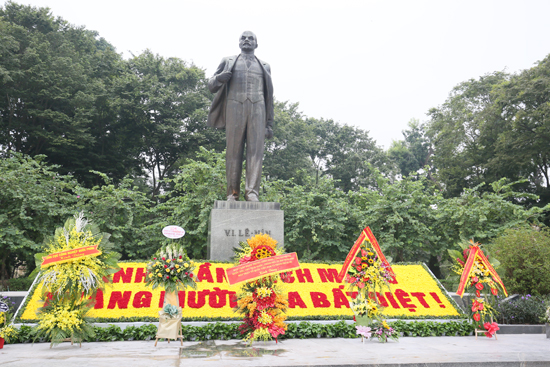 General Director of the Vietnam National Television, President of the Viet Nam – Russia Friendship Association Tran Binh Minh, vice President of VUFO Bui Khac Son attended the ceremony. The delegates respectfully expressed their gratitude to the great leader, the outstanding politician, the teacher of the working class, whose contribution to the October Revolution was tremendous.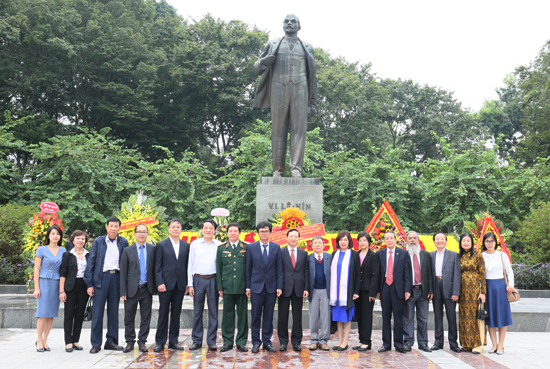 On November 5, the delegation of the Central Committee of the Communist Party of Viet Nam, the National Assembly, the State President, the Government, the Central Committee of the Viet Nam Fatherland Front and Hanoi City laid wreath at the V.I Lenin statue. The delegation included Party Secretary General Nguyen Phu Trong, former Party Secretary General Nong Duc Manh; President Tran Dai Quang; Prime Minister Nguyen Xuan Phuc; National Assembly Chairman Nguyen Thi Kim Ngan, former National Assembly Chairman Nguyen Sinh Hung; The president of the Central Committee of Vietnam Fatherland Front Tran Thanh Man; Hanoi Party Secretary Hoang Trung Hai; Party leaders, the State, former Party and State leaders; members of the Politburo, Secretary of the Party Central Committee; Representatives of leaders of departments, ministries, central mass organizations and Hanoi city.
HA