Vietnam - US comprehensive partnership
Vietnam and the US have enjoyed thriving relations since they established the diplomatic ties in 1995.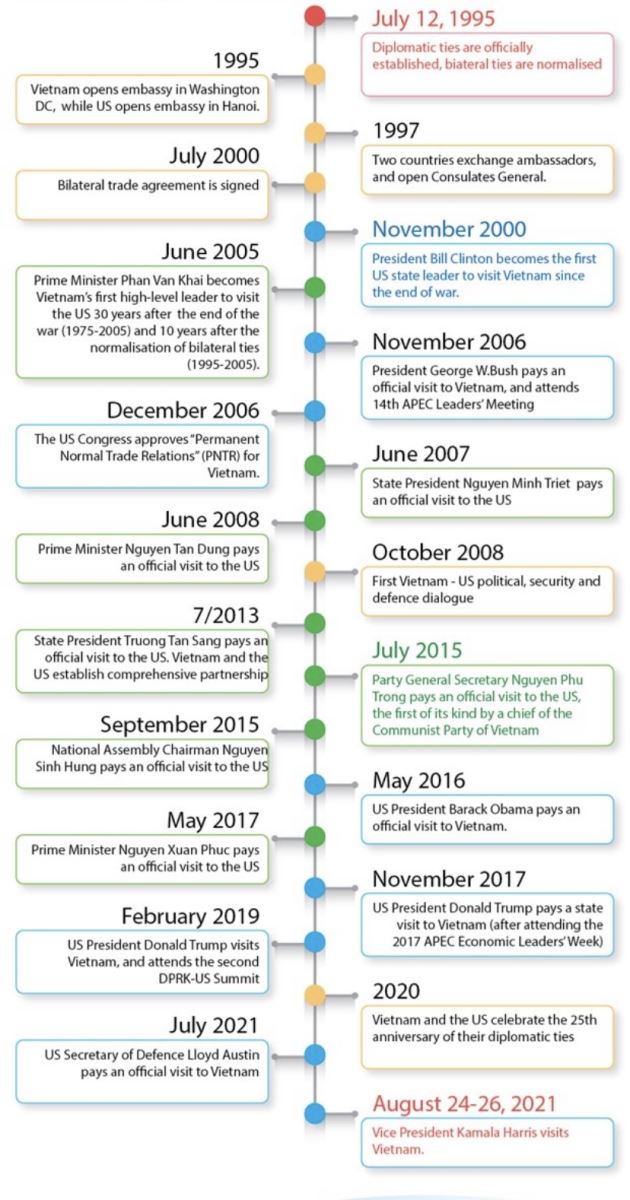 According to the Ministry of Industry and Trade, trade between Vietnam and the US hit a record of 90.8 billion USD last year, and they are working hard to raise the figure to 100 billion USD this year.

Over the past five years, Vietnam's export revenue to the US surged 230 percent, while its import value was up more than 175 percent.

The US has become Vietnam's biggest buyer and the Southeast Asian nation has emerged as the 10th largest trade partner of the US./.
Q.Hoa t.h/ TTXVN