Vietnamese Delegation joins World Social Forum 2013
(Vietpeace) The World Social Forum 2013 (WSF) was held in Tunis, the capital of Tunisia, from 26th to 30th Mar, with the participation of 4578 non-governmental organizations and over 20,000 delegates from 127 countries and territories all over the world.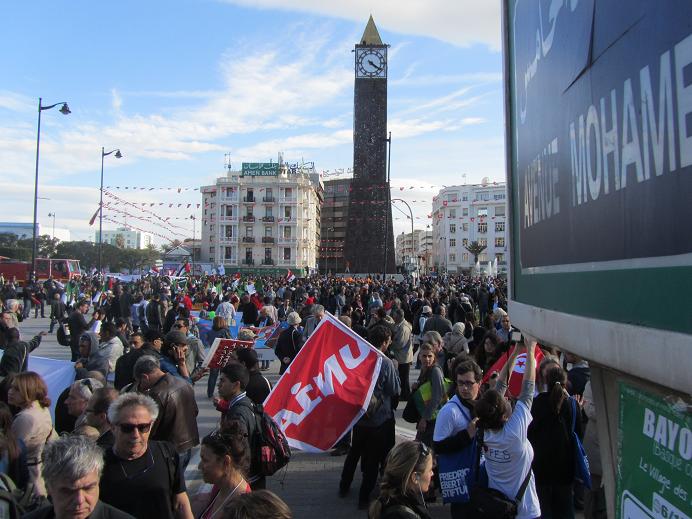 The Vietnamese Delegation participating in WSF 2013 was composed of delegates from the Vietnam Association for  Victims of Agent Orange/Dioxin (VAVA), headed by Lieutenant General Nguyen Van Rinh, President of the Association; and those from the Viet Nam Union of  Friendship Organizations (VUFO), headed by Mr.Bui Ba Binh, VUFO's Deputy Secretary – General.

The Vietnamese delegation took part in workshops on the South – South peoples' solidarity network, social protection issues, youth's participation in social movements, and  strategy of  building social movements in the 21st century.

In the framework of the WSF 2013, the Viet Nam Association for  Victims of Agent Orange/Dioxin and International Association of Democratic Lawyers (IADL) held a workshop on Vietnamese victims of agent orange/dioxin.

Besides, the Vietnamese Delegation also held meetings with representatives of some the people's movements from other countries to enlist the support of international friends on the issue of agent orange victims in Vietnam in particular and other social issues in general./.