Momorial Ceremony for Nelson Mandela in Hanoi
(Vietpeace) On December 12, a memorial ceremony for the former President of South Africa Nelson Mandela was jointly held by the Embassy of the Republic of South Africa and the Vietnam Union of Friendship Organizations (VUFO) in Hanoi.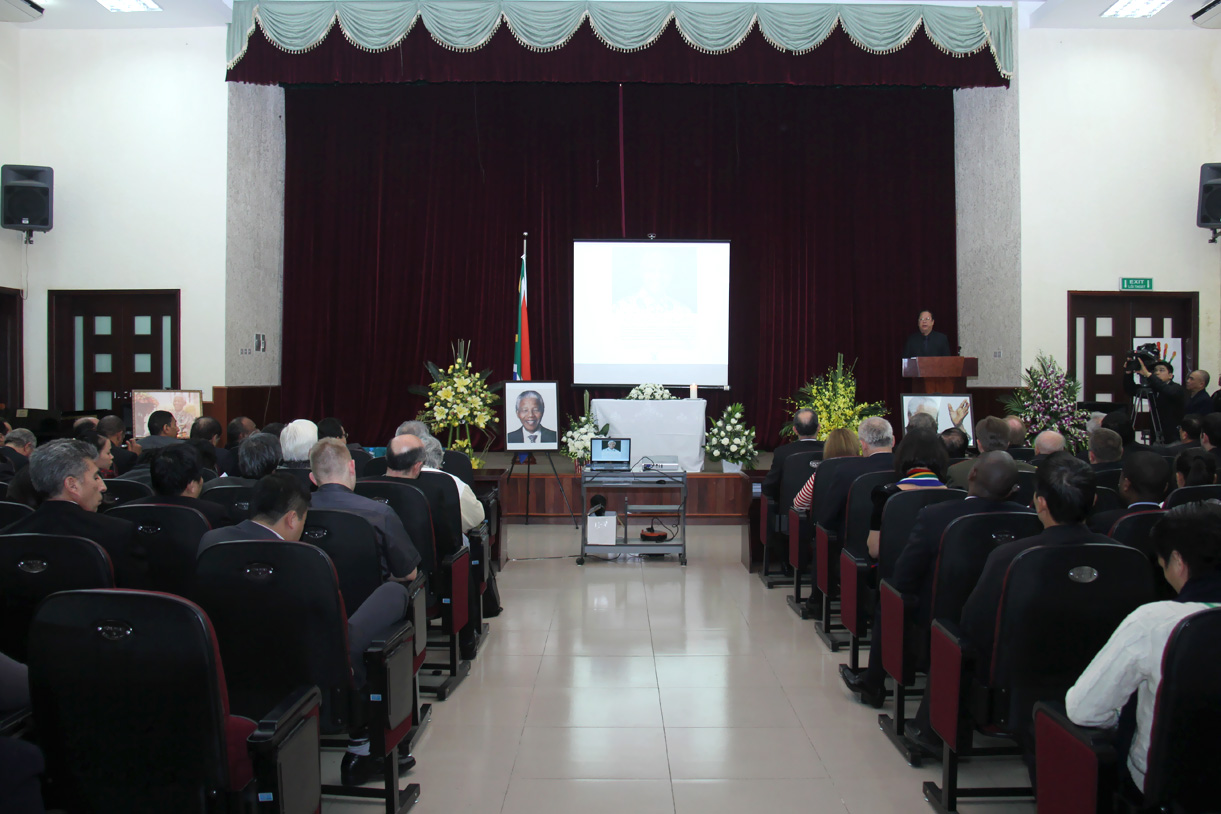 The event saw the presence of Mr. Vu Xuan Hong, VUFO President; Mrs Kgomotso Ruth Magau, Ambassador Extraordinary and Plenipotentiary of the Republic of South Africa; Mr. Houcine Fardani, Ambassador of Morocco, Head of the Diplomatic Corps in Hanoi; ambassadors and representatives of diplomatic missions in Hanoi. 
At the ceremony, Mrs. Kgomotso Ruth Magau reviewed historic milestones in the life of the former South Africa President Nelson Mandela. 
Nelson Mandela was South Africa's outstanding hero who led the South African people to abolish Apartheid regime. He was the symbol and the pride of the South African people. Through his struggle, the world people have paid much attention to South Africa and been aware of the organized race discrimination against the black people in the country, she stressed. 
At his speech, Mr. Hong expressed his profound regret for the passing of former President Nelson Mandela. He affirmed that Nelson Mandela will live forever in the heart of the Vietnamese people as well as other peoples all over the world. 
Morocco Ambassador Houcine Fardani; Palestian Ambassador Saadi Salama; Algerian Ambassador Cherif Chikhi; British Deputy Chief of Mission Lesley Craig expressed their sympathy and admiration to former President Nelson Mandela and believed that South African people would overcome this great loss and togethe build a democratic and prosperous South Africa.
Duc Minh