Korea donates 13 million USD to develop cultural and intelligent tourism in Hue.
The Korea International Cooperation Agency (KOICA) has just provided 13 million USD to continue implementing the project "Building Hue City of Culture and Intelligent Tourism".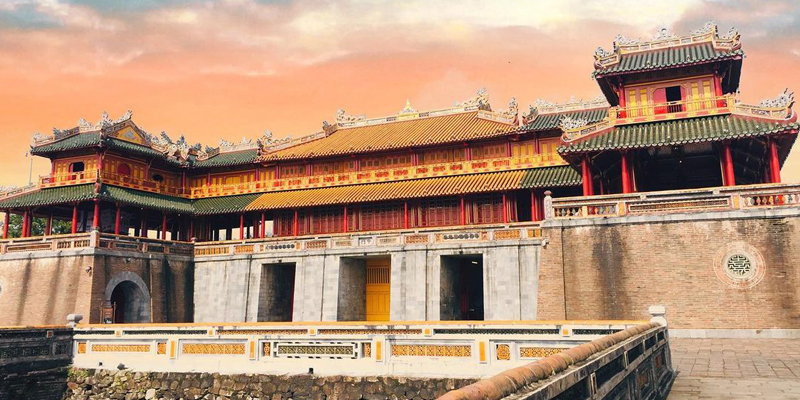 On May 23, the People's Committee of Hue City (Thua Thien Hue province), in conjunction with KOICA, hosted the project "Building Hue City of Culture and Intelligent Tourism" kick-off ceremony.
The project financed by the Government of Korea to enhance public management capacity in tourism related to the transition and transformation of the tourism industry toward economic development while maintaining environmental and social sustainability.
The components to be implemented include: establishing a smart tourist culture axis in Hue; installing smart lighting systems and surveillance cameras along the banks of the Huong River, and enhancing public administrative ability in tourism development and urban management. The project's scope is the park on both banks of the Huong River from Da Vien Bridge to Truong Tien Bridge.
KOICA will assist in sending skilled Korean specialists to Vietnam to deliver technological solutions for the Project's aims and expected results.
Nguyen Van Phuong, Chairman of the People's Committee of Thua Thien Hue province, said at the kick-off ceremony: "Strengthening the development of intelligent cultural tourism and sustainable urban areas not only serves people's lives but also contributes to improving the quality of tourism services and developing tourism into the province's spearhead economic sector." The projects with KOICA thus offer an essential contribution to the accomplishment of Thua Thien Hue's development goal.
According to Mr. Ahn Min Sik - Consulate General of the Republic of Korea in Da Nang, the project will coordinate smart city techniques to collect tourism-related data and increase visitor access to information, including improving the urban environment through the installation of smart lights, public wifi, and cultural integration zones. The effective implementation of the project will help the growth of Hue as a tourist destination that is both traditional and modern.
Hue city has implemented numerous major cooperation projects with KOICA in the past, such as adjustment of Hue city's general planning, planning projects on both sides of the Huong River... The new initiative "Building Hue City of Culture and Intelligent Tourism" will strengthen the city's collaboration with key Korean partners.
The project has a total investment of 14.8 million USD, of which KOICA will fund 13 million USD and Thua Thien Hue province will fund 1.8 million USD, and will be implemented over a five-year period from 2021 to 2025.
Thanh Thúy