An Emotional Visit of Overseas Vietnamese to Truong Sa (Spratly)
During the talk show "Overseas with the sea and islands", journalist Etcetera Nguyen said, the trip to Truong Sa (Spratly) marked a turning point in his life and many other Vietnamese in the US.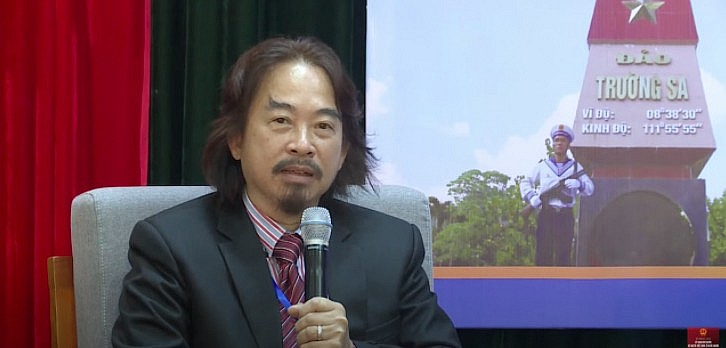 How do you feel before and after 4 visits to Truong Sa and DK1 Rigs?
Being able to visit Truong Sa is an honor and pride. In 8 trips of overseas Vietnamese to visit Truong Sa (Spratly) archipelago organized by the State Committee for Overseas Vietnamese Affairs, Ministry of Foreign Affairs, I was fortunate to be able to participate in 4 trips. That was in 2012, 2014, 2015 and 2018.
In the US, in the anti-Communist community, people thought that the Vietnamese island had been sold out and there was no island left. Therefore, in my heart at that time, although I was very excited and nervous, I also had a bit of doubt and hesitation. However, after that first trip to visit Truong Sa, my perception completely changed.
As a journalist and news reporter with the responsibility of finding the truth, it was the truth of this trip that made us write articles about Truong Sa when returning to the US.
Besides, we also exhibit 200 photos of Truong Sa. This changes the perspective of the Vietnamese community in the US, making people believe that Vietnam's sea and islands are always preserved and protected. That is the main big change in me and many overseas Vietnamese in the US.
In June 2014, when China illegally placed the oil rig Haiyang Shiyou 981 in the continental shelf in the Hoang Sa (Paracel), the exclusive economic zone of Vietnam, I was allowed to join a 5-day trip out of the Hoang Sa (Paracel) Islands with the international press. Thanks to the previous trips, I had enough confidence to debate and discuss with international journalists during that trip.
Four trips to the Truong Sa (Spratly) Islands have left me with many deep impressions and emotions. In addition to the experiences in the islands and rigs, the trips made me appreciate the historical value and great sacrifices of generations of Vietnamese soldiers protecting the island.
We are proud of our beautiful sea and islands. However, if we have not been to the island, we cannot imagine the difficulties of the army and people on the island. Therefore, we must be even more grateful and respectful to the soldiers and people who have preserved the sea and islands of our homeland.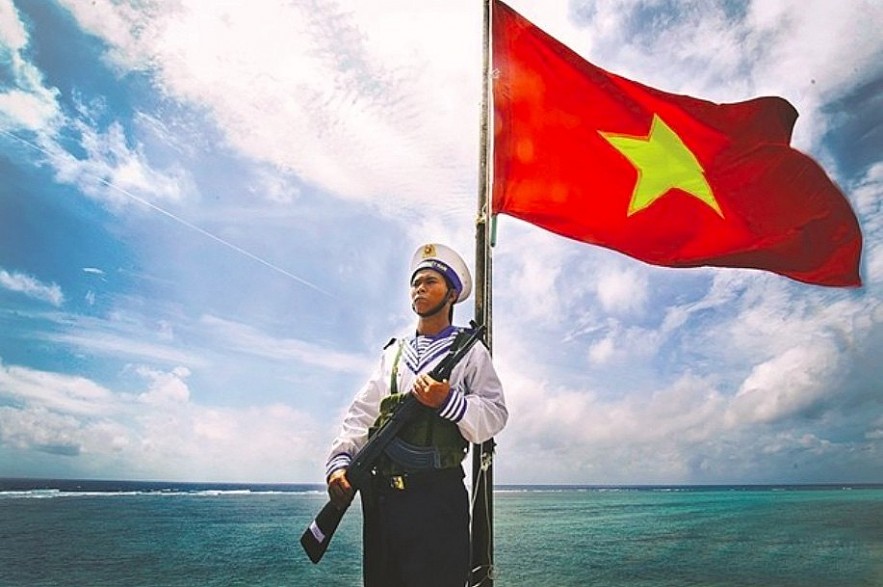 Photo: Baovephapluat
From the perspective of a journalist, how do you feel about the feelings of overseas Vietnamese visiting Truong Sa?
I have researched, exchanged, and listened to the thoughts of expatriates participating in the trips with me. I see that through those trips, it helps overseas Vietnamese to understand and trust in the Party and State of Vietnam.
In addition, every time I return to the US to visit my family, when overseas Vietnamese ask about Truong Sa (Spratly), I see that their perception has changed, they firmly believe that the Party and State are always protecting the sea and islands.
During those trips, we attended memorial ceremonies to commemorate the heroes and martyrs who died for the sake of our homeland, which made us extremely emotional. I also made a book about Truong Sa (Spratyly) and Hoang Sa (Paracel).
Which story in this book impressed you the most?
There are many memories. However, perhaps the most impressive one is the image of a woman on a trip to visit Truong Sa in 2012.
The image I will never forget is that when the ship arrived in the Truong Sa (Spratly) archipelago, she stepped on the island, raised her hand to the sky and said: "Vietnam's sea and islands, my homeland's sea and islands". Later, when I met her again, she said that in her life, she would never forget the image of her seeing with her own eyes the sea and islands of her homeland.
The issue of differences in political views on sovereignty over seas and islands between at home and abroad is huge. Therefore, nothing is more convincing, more effective than the truth, to let them see and hear. I believe that her descendants, growing up in US, are also completely convinced.
It can be said that the work of sending overseas Vietnamese to visit Truong Sa by the State Committee for Overseas Vietnamese Affairs is not only valuable in terms of spirit but also contributes to the policy of great national unity.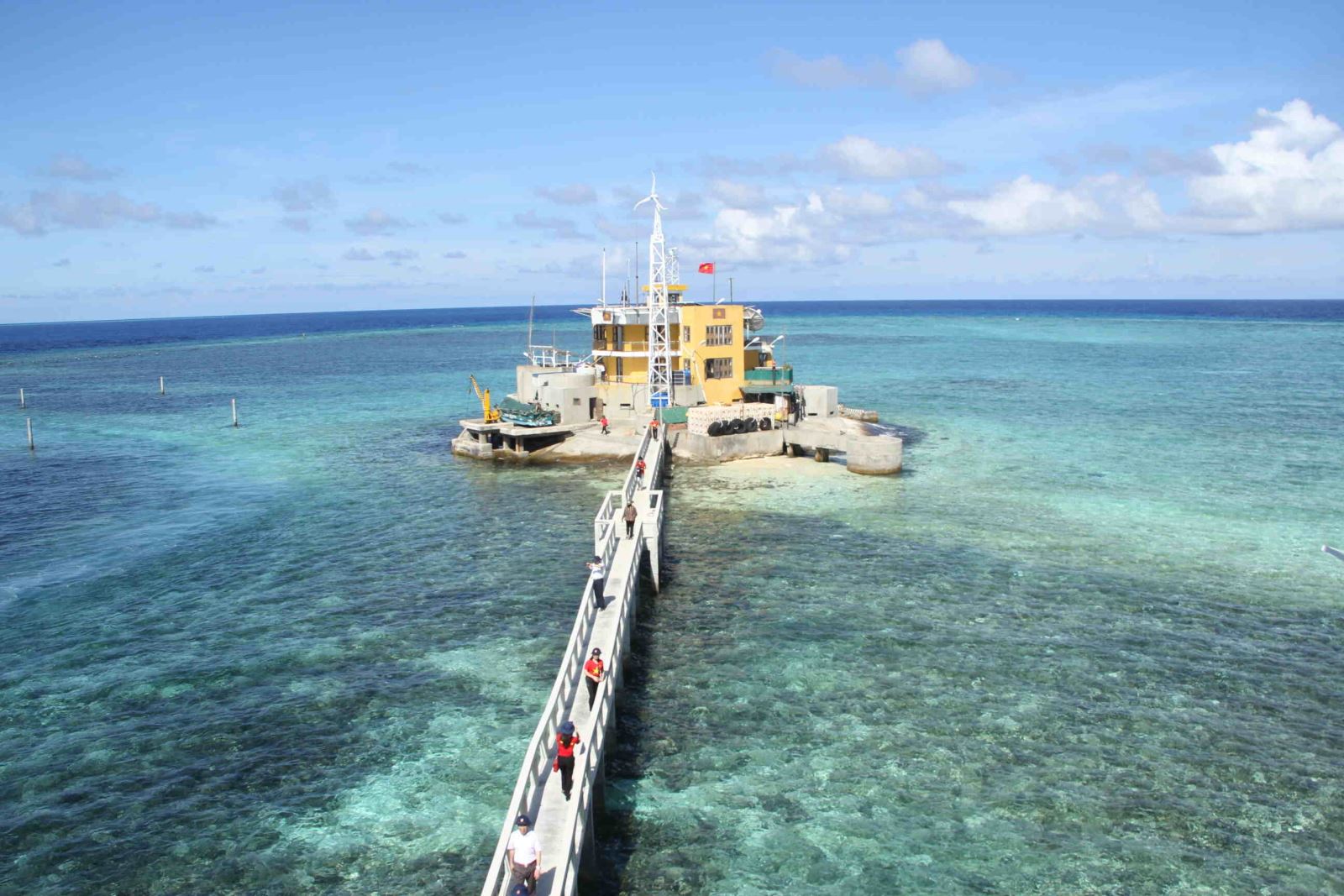 On Bien Dong Sea disputes, Vietnam has repeatedly affirmed its consistent and clear view that it always opposes and does not accept any claim inconsistent with international laws, including UNCLOS, Foreign Ministry Spokeswoman Le Thi Thu Hang said.
"Vietnam once again asks relevant parties to respect Vietnam's sovereignty, sovereign rights and jurisdiction in the Bien Dong Sea, respect legal and diplomatic processes, implement active and substantive contributions to maintaining peace, stability, security, safety, freedom of maritime and aviation, the integrity of UNCLOS and rules-based order," Hang said, as cited by VnExpress.
Q.Hoa t.h / Thoidai