COVID-19 fight: HUFO mobilizes aid to assist third provincial border guard
Representatives of the Ho Chi Minh City Union of Friendship Organizations (HUFO) have paid a visit to the Mekong Delta province of Kien Giang presented a batch of medical supplies to the provincial border guards who are undertaking missions to prevent the COVID-19 pandemic.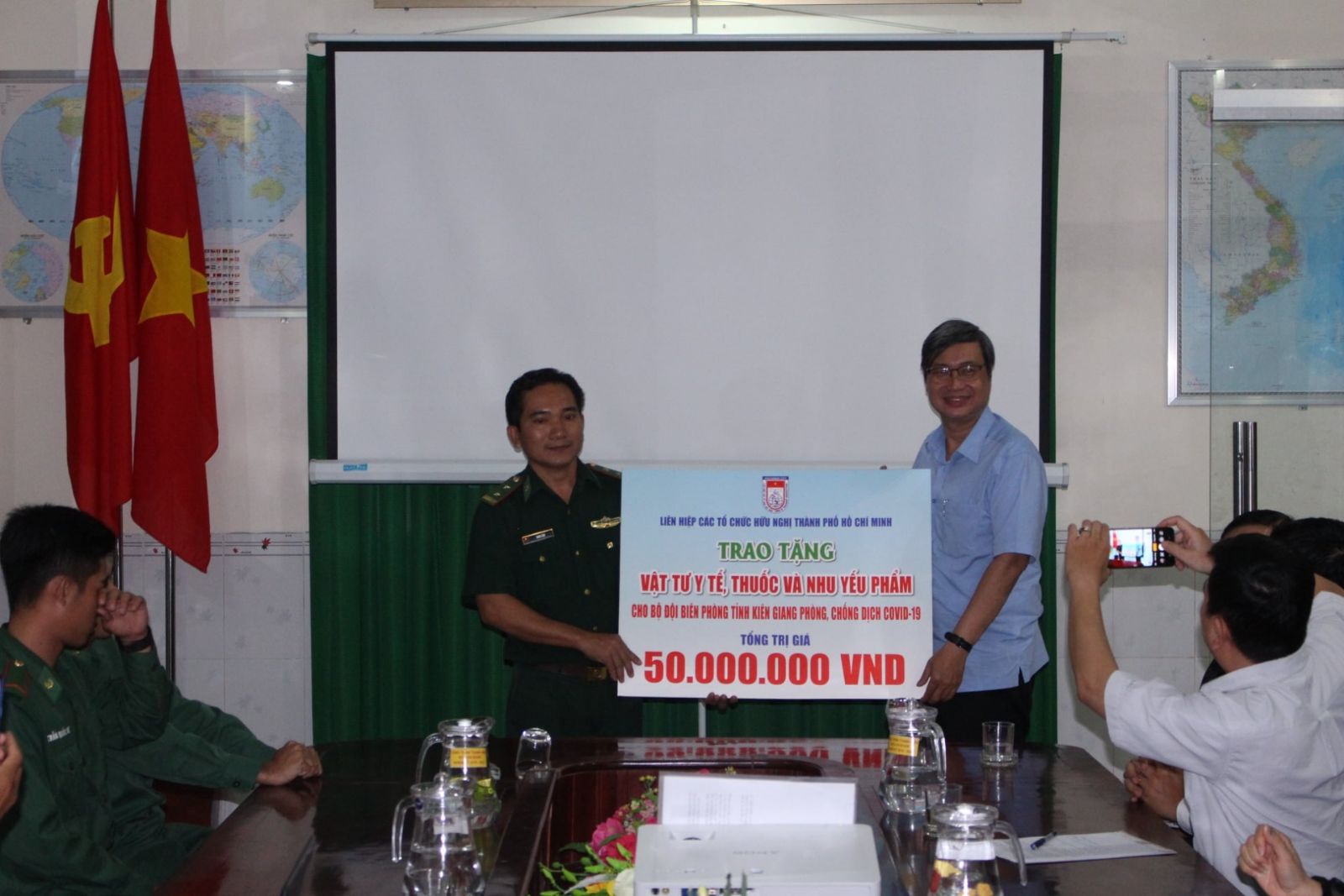 Chairman of the Ho Chi Minh City Union of Friendship Organizations Vuong Duc Hoang Quan (right) symbolically presents supplies and necessities to Kien Giang Border Guard at Ha Tien international border gate. Photo: HUFO
As the western gateway to the Mekong River delta, Kien Giang province borders the Gulf of Thailand to the west with a coastline of 200 kilometers; and Cambodia to the north with a borderline of 56.8 kilometers.
With many cramped terrain of canals, the Border Guard Command in the Mekong Delta province encountered many difficulties in preventing and controlling the spread of COVID-19 epidemic especially Ha Tien area.
In the face of complicated developments in the epidemic, border guard forces and agencies in the province are strictly monitoring travel through border gates to prevent the spread of COVID-19, for instance, 20 teams/posts and four mobile control teams have been added; and more than 50 people connected to illegal entries have been detained.
Police and relevant forces was instructed to assist the patrol and control of cross-border activities via trails or rivers.
The HUFO's delegation recently has conducted a trip to Kien Giang province to visit and exchange experience with the provincial Union of Friendship Organizations as well as presented medical supplies and necessities worth VND 50 million (USD 2.100) to encourage the border guard forces at Ha Tien international border gate.
This follows the success of other batches of supplies and necessities that sought to help the frontline forces in two provinces of Tay Ninh and Binh Phuoc in war against the pandemic.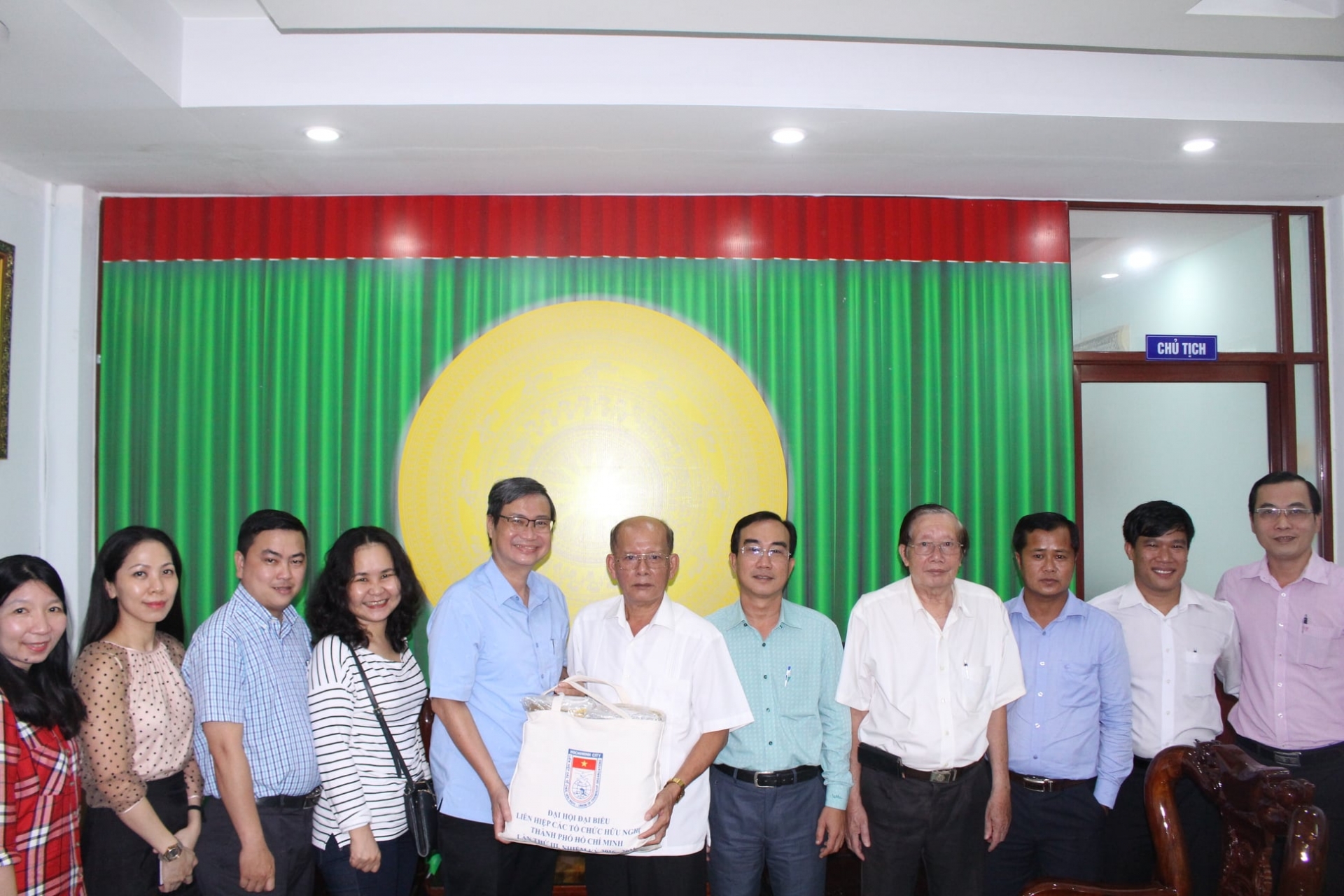 Representatives of the Ho Chi Minh City Union of Friendship Organizations exchange experience with the Kien Giang Union of Friendship Organizations. Photo: HUFO
Although Vietnam has gone through 34 straight days without recording any single case of local transmission so far, the government still warned the fight against COVID-19 is not over yet and localities should remain highly vigilant against the possible resurgence of the virus.
Local border guards must continue vigilance against the disease to prevent imported cases.
Vietnam recorded one new imported case of COVID-19 on October 6, raising the national count to 1,098, according to the National Steering Committee for COVID-19 Prevention and Control./.
VNF