Ministry of Foreign Affairs' spokeswoman clarifies issues of public concern
Spokeswoman of the Ministry of Foreign Affairs Le Thi Thu Hang shared information about issues of public concern during its regular press conference via teleconference on October 7.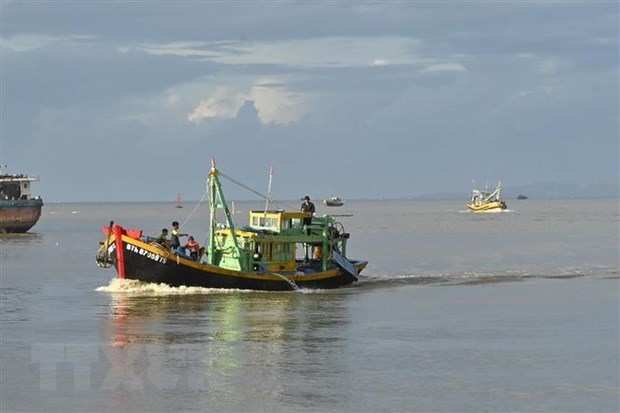 Illustrative image (Photo: VNA)
Commenting on a report that a group of British aircraft carriers and New Zealand corvette vessels are heading to the East Sea to prepare for a large-scale military drill near Singapore, Hang affirmed Vietnam's consistent stance that all activities and cooperation at sea by countries must follow regulations in the 1982 United Nations Convention on the Law of the Sea (UNCLOS), making responsible contributions for common benefits that match nations' aspirations about law abidance, especially the 1982 UNCLOS, thus maintaining stability, peace, security, safety and cooperation in the East Sea.
About the ASEAN Summit and related high-level meetings scheduled to take place this month, Hang said they will be held virtually from October 26-28. Preparations for the events are being accelerated.
The Association of Southeast Asian Nations (ASEAN) had convened ministerial meetings with senior officials' meetings, she said, adding that issues regarding these meetings were discussed and decided by the bloc on the basis of the ASEAN Charter and common procedures.
Regarding the development of COVID-19 treatment medicines, the spokeswoman said medicines and vaccines are defined as decisive measures to control and safely adapt to the pandemic. The Ministry of Foreign Affairs directed Vietnamese representative agencies abroad to study the development of COVID-19 treatment medicines in the world and assist the Ministry of Health in accessing potential medicines to consider research and pilot use in Vietnam.
The access, import and cooperation in production of COVID-19 medicines are one of the key tasks by the Government's working group on vaccine diplomacy, which will continue to be stepped up in the near future, she said./.
Q.Hoa t.h / TTXVN