New Chairwoman of Vietnam-Cambodia Friendship Association elected
Deputy head of the Party Central Committee's Organisation Commission Nguyen Thi Thanh has been elected as Chairwoman of the Vietnam - Cambodia Friendship Association (VCFA) for the 2021-2026 tenure.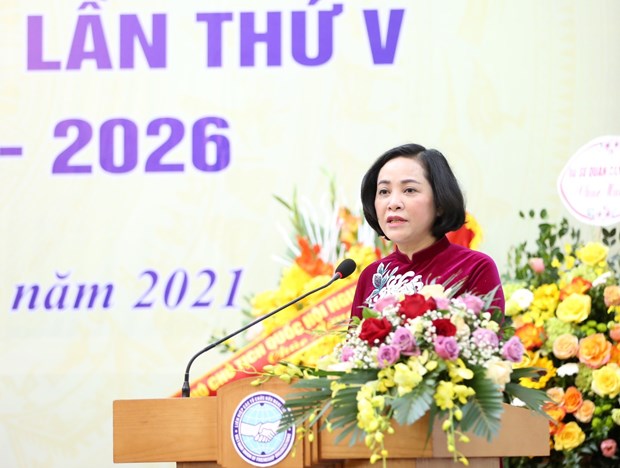 Nguyen Thi Thanh, Chairwoman of the Vietnam - Cambodia Friendship Association for 2021-2026, addresses the congress on November 26. (Photo: VNA)
She was elected at the fifth Congress of the VCFA, which was held both online and offline in Hanoi on November 26 with 47 locations at home and abroad. 

Speaking at the event, Thanh said it is her great honour and responsibility to assume the new position. She also pledged to fulfill tasks assigned by the Congress.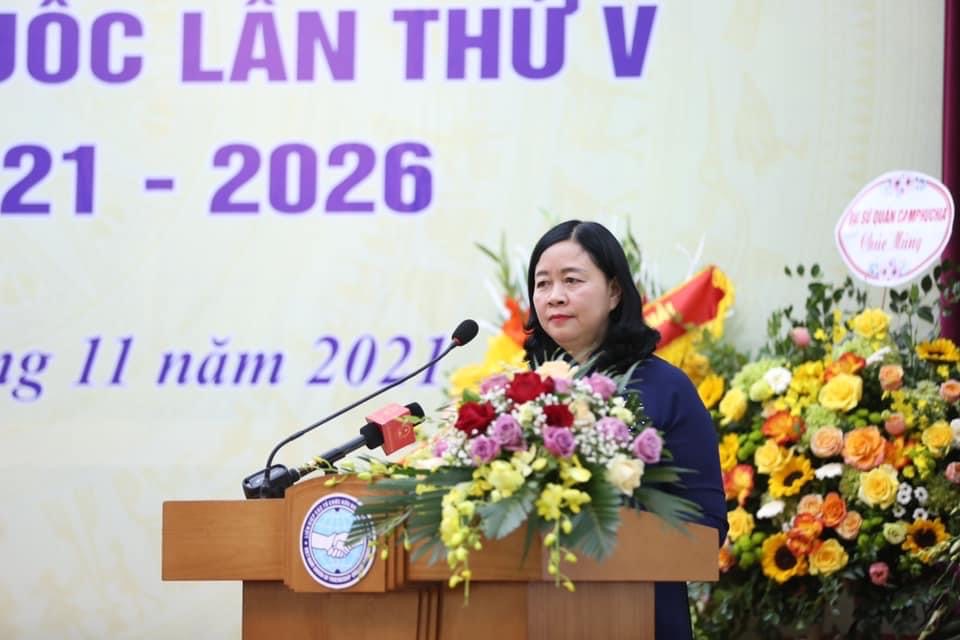 ​
Bui Thi Minh Hoai, Head of the Party Central Committee's Mass Mobilisation Commission Speaking at the event (Photo: TV)
Head of the Party Central Committee's Mass Mobilisation Commission Bui Thi Minh Hoai hailed the VCFA chapters at all levels for conducting various activities, making important contributions to raising mutual understanding and consolidating bilateral ties between Vietnam and Cambodia.

She suggested them continue making new breakthroughs in cooperation and development, affirming that the Party and State will continue offering all possible support to them to accomplish tasks.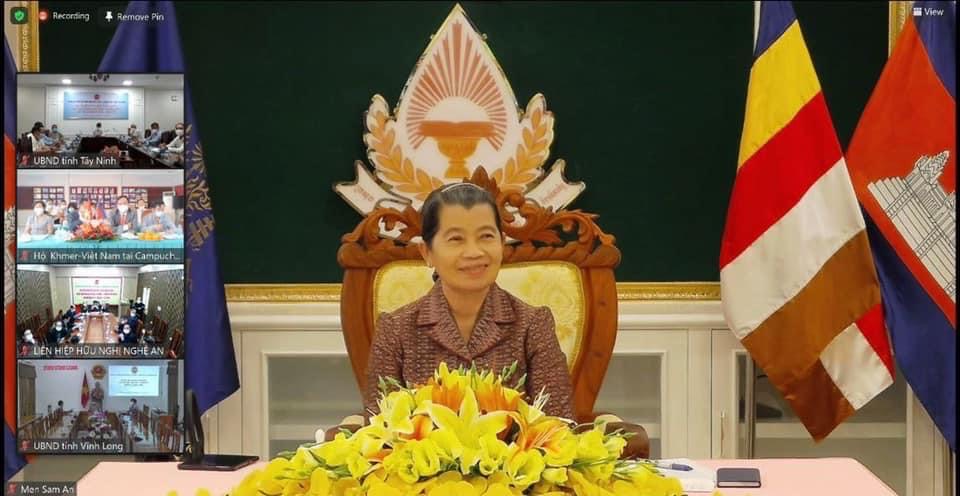 Head of the Cambodian People's Party Central Committee's Commission for Mass Mobilisation, Cambodian Deputy Prime Minister and Chairwoman of the Cambodia - Vietnam Friendship Association (CVFA) Men Sam An expressed her belief that under the leadership of new leaders, the VCFA will reap greater successes and promote the friendship between the two countries' people more effectively.

She proposed the VCFA and the CVFA enhance cooperation and exchanges, create favourable conditions for the people of the two countries to join in social activities, trade, culture, education, science-technology and security, with a focus on safeguarding border security.

During the new tenure, the VCFA will work closely with the CVFA to raise public awareness of bilateral traditional freidnship, and jointly celebrate major anniversaries such as the 55th anniversary of bilateral diplomatic ties (June 24, 2022) and the liberation of Cambodia from Pol Pot genocidal regime (January 7).

The VCFA will also consolidate its chapters, especially those in border provinces, districts, communes and townships; offer support to Vietnamese students in Cambodia and Cambodian students in Vietnam, hold cultural and art exchanges, improve the operation efficiency of the Vietnam - Cambodia Business Club as well as charity activities for Cambodians of Vietnamese origin and people in border areas.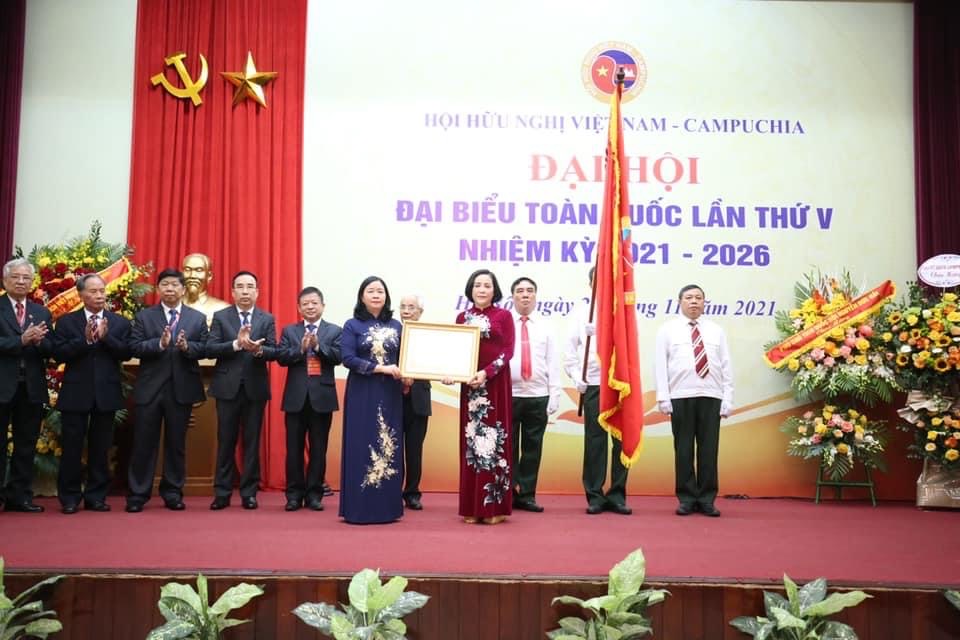 On the occasion, the VCFA received the Labour Order, second class while its 18 individuals were awarded with the Friendship Order of the Cambodian Government.
The Presidium of the Vietnam Union of Friendship Organisations (VUFO) presented six insignias and 10 certificates of merit to the VCFA's outstanding collectives and individuals. The VCFA Central Committee also honoured its 22 units and individuals./.
Q.Hoa t.h / VNA