Eight NGOs support Vietnam improving rehabilitation activities
Representatives of eight local and international non-governmental organizations (NGOs) on June 2 signed a Memorandum of Understanding (MoU) with the Medical Services Administration – Ministry of Health on cooperation in Rehabilitation, VNS reported.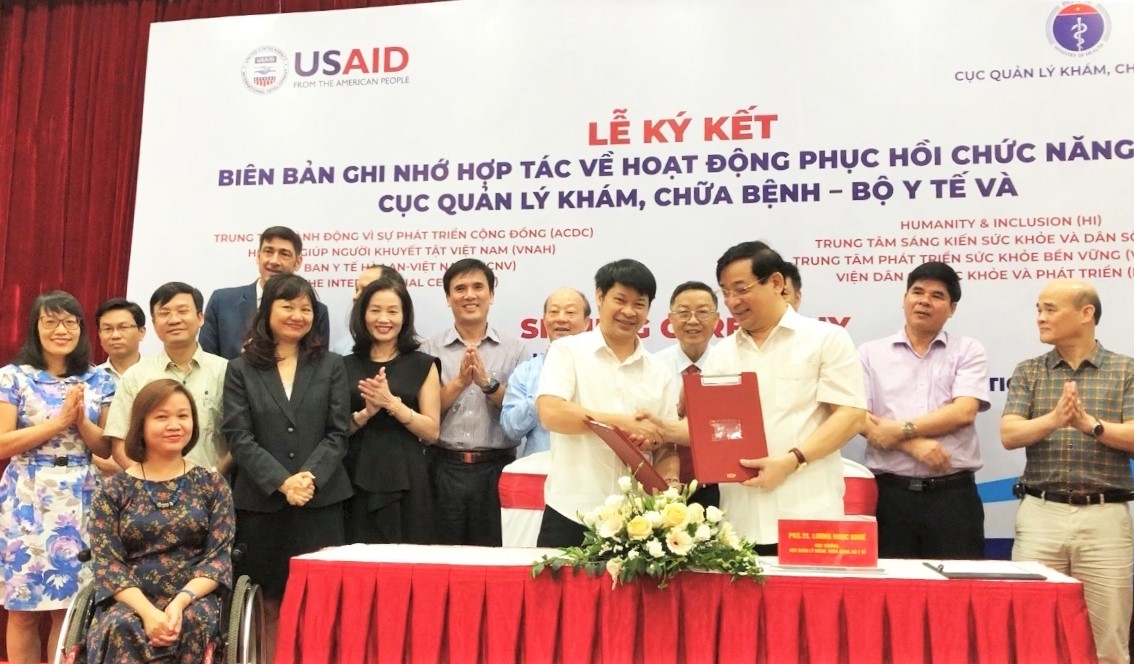 Together with representatives of 7 local and international NGOs, MCNV Country Director Pham Dung signed a MoU with representatives of the health ministry's Medical Services Administration on cooperation in Rehabilitation. Source: MCNV
MSA Director Luong Ngoc Khue said that the collaboration with NGOs will promote the development of rehabilitation activities as well as activities to support people with disabilities in Vietnam.
Under the framework of the US Agency for International Development (USAID)-funded agreement, collaboration activities will focus mainly on development of healthcare models and rehabilitation facilities for the disabled in the country, improve the law and policies on rehabilitation as well as improve the capacity of rehabilitation centres in some project areas.
The agreement will also aim to strengthen human resources training in rehabilitation and improving medical services for people with disabilities in Vietnam.
Eight NGOs include: the Action for Community Development Center (ACDC); the Vietnam Assistance for the Handicapped (VNAH); the Humanity and Inclusion (HI); the International Center (IC); the Institute of Population, Health and Development (PHAD); the Center for Creative Initiatives in Health and Population (CCIHP); and the Medical Committee Netherlands - Vietnam (MCNV).
The MoUs express the commitment of NGOs to effectively implement activities to reinforce rehabilitation services and assistance for people with disabilities in Vietnam.
On the same days, eight NGOs also participated in a workshop on rehabilitation provisions under the revised Law on Medical Examination and Treatment.
VNF