President hails position of OV community in Switzerland
President Nguyen Xuan Phuc has hailed the overseas Vietnamese community as an "inseparable part" of the Vietnamese nation and an important resource for the cause of national construction, development and defence.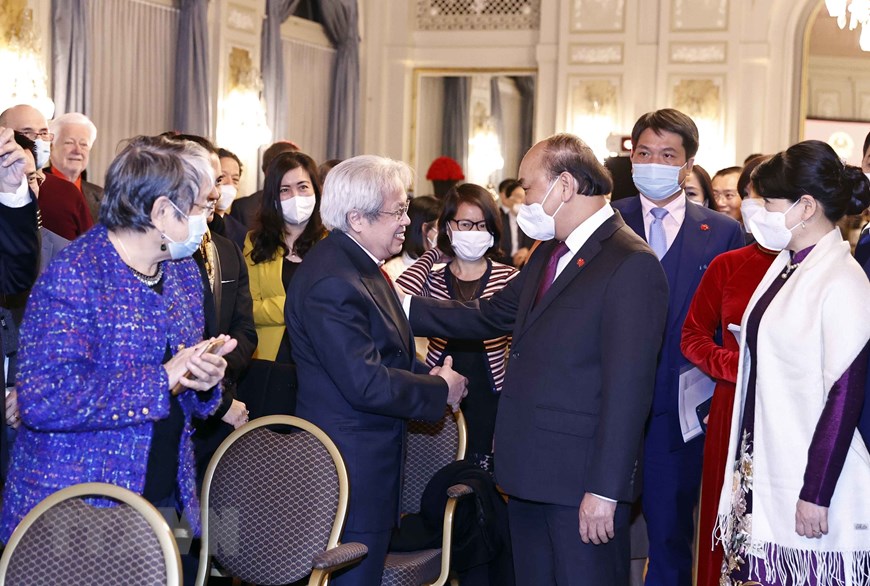 Meeting representatives of Vietnamese associations, friendship organisations and community in Bern, Switzerland on November 27 (local time), Phuc appreciated their opinions and suggestions, saying that the Vietnamese Party and State intend to issue a mechanism to effectively collect and capitalise on feedback and initiatives of OV experts, intellectuals and businesspeople.

He informed them that Vietnam's business environment has improved, attracting a large number of top investors to the country. External and global integration activities have been stepped up actively, proactively and effectively. Vietnam also signed and enforced a number of new-generation free trade agreements.

The leader wished that the OVs would continue offering mutual support, help fellows at home overcome the pandemic, as well as raise awareness of national traditions and culture among young generations, especially the Vietnamese language.

Staff of the Vietnamese Embassy in Switzerland were asked to better perform citizen protection and hold practical activities to contribute to the homeland, thereby upholding the power of great national unity.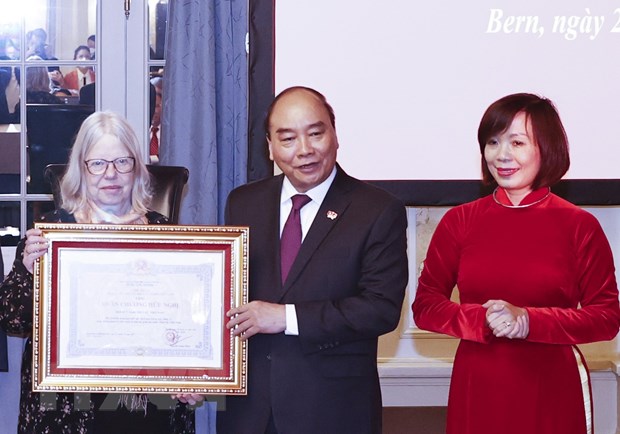 On the occasion, the President presented the Friendship Order to the Switzerland-Vietnam Friendship Association (SVFA) in honour of its contributions to the friendship between the two countries' people.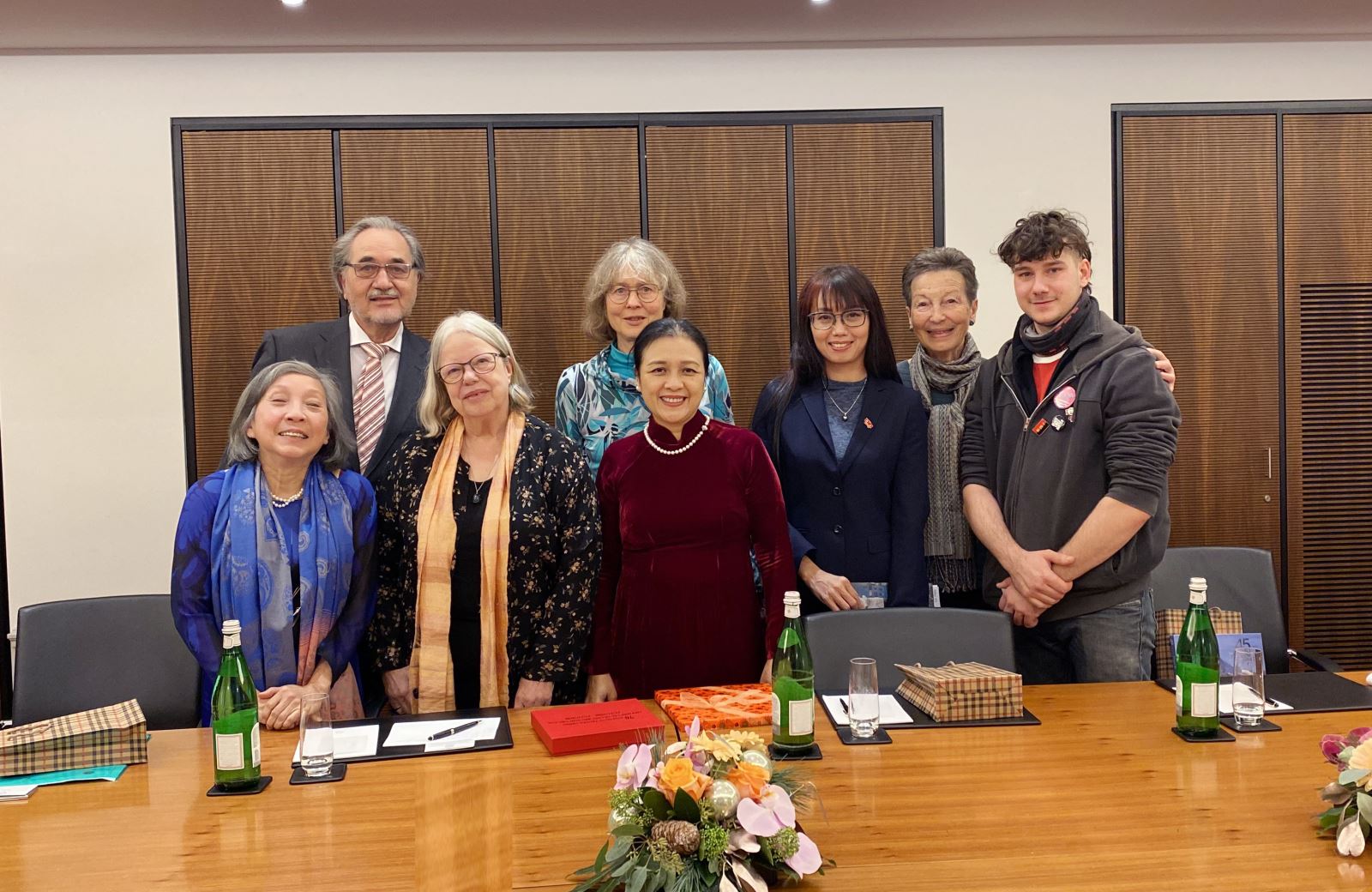 President of the Vietnam Union of Friendship Organisations (VUFO) Nguyen Phuong Nga also granted the insignia "For Peace and Friendship among Nations", the most noble distinction of the VUFO, to SVFA President Anjuska Weil.

Q.Hoa t.h / VNA