Vietnamese, Lao military doctors provide medical checkup for border residents
More than 100 Vietnamese and Lao military doctors provided health checkup for over 2,000 border residents of the two countries from December 5-8.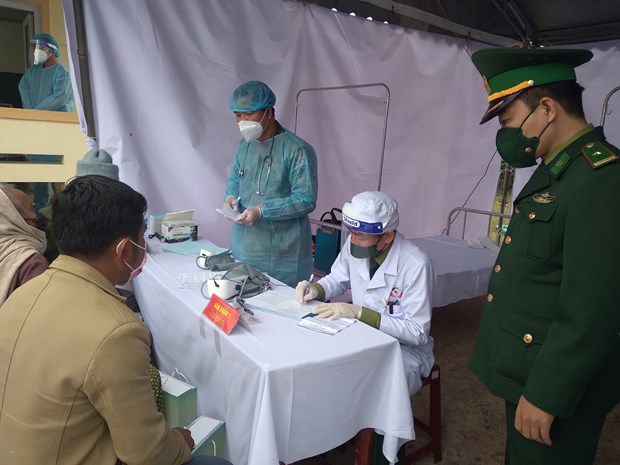 Vietnamese, Lao military doctors provide medical checkups for border residents. (Photo: huonghoa.quangtri.gov.vn)
Nearly 5,000 residents in Seponh district, Savannakhet province of Laos, and Huong Hoa district, Vietnam's Quang Tri province, received medicines free of charge, while some 2,500 tested for COVID-19 under the programme. All of them underwent screening tests for the coronavirus.  
      
On this occasion, the delegation of the Vietnam People's Army also presented gifts to 20 families of social policies, and medical supplies and drugs to authorities and people in Seponh.

The programme is expected to consolidate and enhance the special solidarity and close ties between Vietnamese and Lao States, people, armies and military medical sectors.

It was held ahead of the first-ever Vietnam-Laos Border Defence Friendship Exchange and related activities, salted for this month./.
Q.Hoa t.h / VNA