UNFPA presents more medical supplies to Vietnam
The United Nations Population Fund (UNFPA) in Vietnam on December 15 handed over medical supplies and personal protective equipment worth 450,000 USD to 21 Vietnamese localities, including Hanoi and Ho Chi Minh City, to aid them in the COVID-19 combat.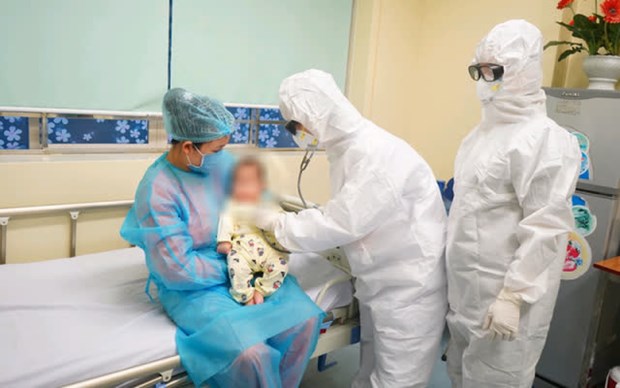 Doctors from the Central Pediatrics Hospital
The beneficiaries include health workers, volunteers and other forces in the fight, who are working to protect pregnant women, the elderly and girls against domestic violence.

Naomi Kitahara, UNFPA Representative in Vietnam, said the pandemic has become a disaster for women and children who are also facing violence and discrimination.

She cited a study conducted by the UNFPA in 2019 as showing that nearly two-thirds (62.9 percent) of women in Vietnam experienced at least one or more types of violence in their lifetime by their husband.

In light of the COVID-19 pandemic, the situation has become even worse as the number of calls reporting domestic violence cases to the UNFPA-supported hotline has doubled, she said.

Kitahara stressed that the UNFPA's aid demonstrates its commitment to accompanying the Vietnamese Government and providing services vital to reproductive health, sexual health and social support, as well as preventing and responding to gender-based violence.

According to Dinh Anh Tuan, deputy head of the Health Ministry's Department of Maternal and Child Health, this is the fifth donation by the UNFPA to support Vietnam in maternal and child health, with total donations worth nearly 1 million USD./.
Q.Hoa t.h / TTXVN