Farewell famous Cuban journalist Marta Rojas - a friend of Vietnamese people
Cuban journalist and writer Marta Rojas, a close friend of Vietnam passed away on Oct. 3.
The Union of Journalist of Cuba and Granma, the official newspaper of the Communist Party of Cuba, said on October 4 that Marta Rojas, vice president of the Cuba-Vietnam Friendship Association, died of a heart attack.
According to VNA, Rojas, born in Santiago de Cuba on May 17, 1931, graduated from the University of Havana.
She witnessed the attack on Moncada Barracks led by Fidel Castro on July 26, 1953, and the trial held by Batista, the Cuban dictatorship, against Fidel and his comrades, and narrated the events in her book titled "The Moncada Trial."
Following the success of the Cuban revolution in 1959, Rojas worked for some revolutionary press agencies, and Granma daily since it was founded in 1965.
Rojas was honoured with the Jose Marti National Journalism Prize in 1997, the 2006 Alejo Carpentier Novel Prize, and the National Labour Hero title.
In its official announcement, Granma said Rojas worked as the first Cuban and Latin American war correspondent during Vietnam's resistance war against the US.
For a decade in Vietnam, she witnessed the US's bombing on northern Vietnam and the struggle of guerrillas in Cu Chi in the south. She has been to Vietnam 13 times and also the last foreign journalist to interview President Ho Chi Minh.
Returning to Cuba, Rojas still actively participated in campaigns and activities in support of Vietnam, as well as the solidarity between the two countries. She often wrote articles on the Southeast Asian nation published by Granma.
At the age of 90, Rojas still worked as vice president of the Cuba-Vietnam Friendship Association. She also participated in a meeting between President Nguyen Xuan Phuc and representatives from the Cuban Institute of Friendship with Peoples (ICAP) and the Cuba-Vietnam Friendship Association, as part of the Vietnamese leader's visit to the Caribbean nation from Sep. 18-20.
During the meeting, Rojas expressed her wish that the two brotherly relations between Vietnam and Cuba would develop more and more firmly. Rojas also said that when her health allowed, she also wanted to visit Vietnam again.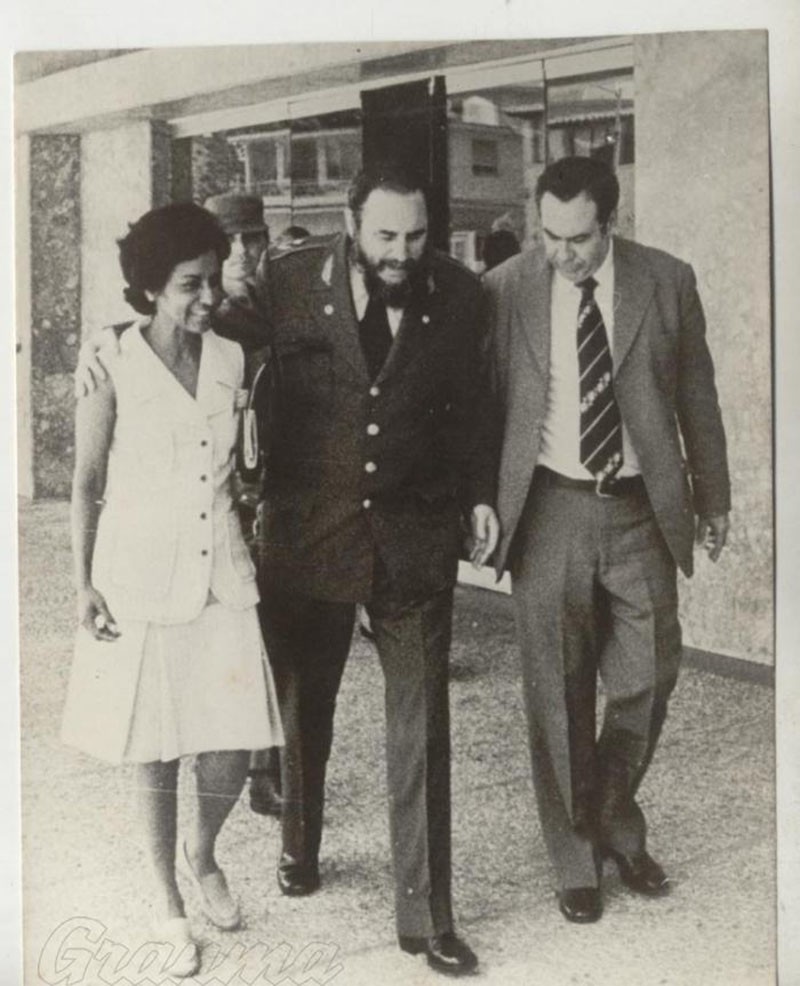 Fidel Castro and Marta Rojas. Source: Granma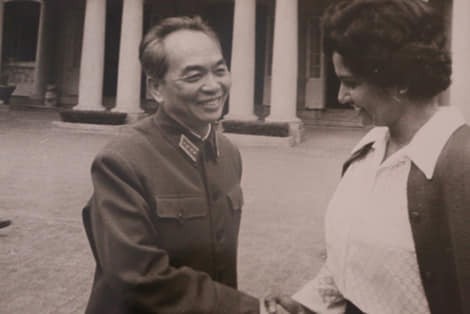 Cuban journalist, writer Marta Rojas and General Vo Nguyen Giap.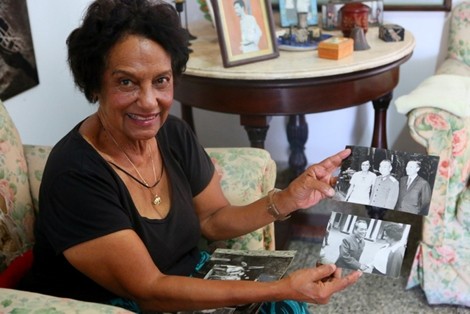 Marta Rojas and commemorative photos of meetings with General Vo Nguyen Giap. Photo: VNA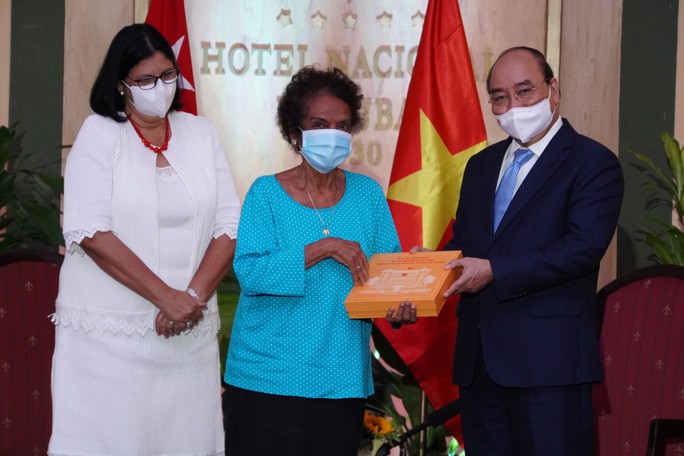 President Nguyen Xuan Phuc gives a gift to Marta Rojas during his recent trip to Cuba. Source: VNA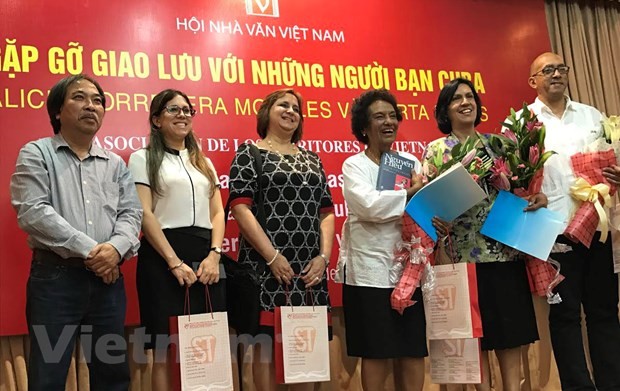 Vietnamese writers had a meeting and exchange with Cuban friends including Marta Rojas on the occasion of the delegation of the Cuban Institute of Friendship with Peoples (ICAP) visiting and working with the Vietnam Writers' Association in 2017. Photo: VNA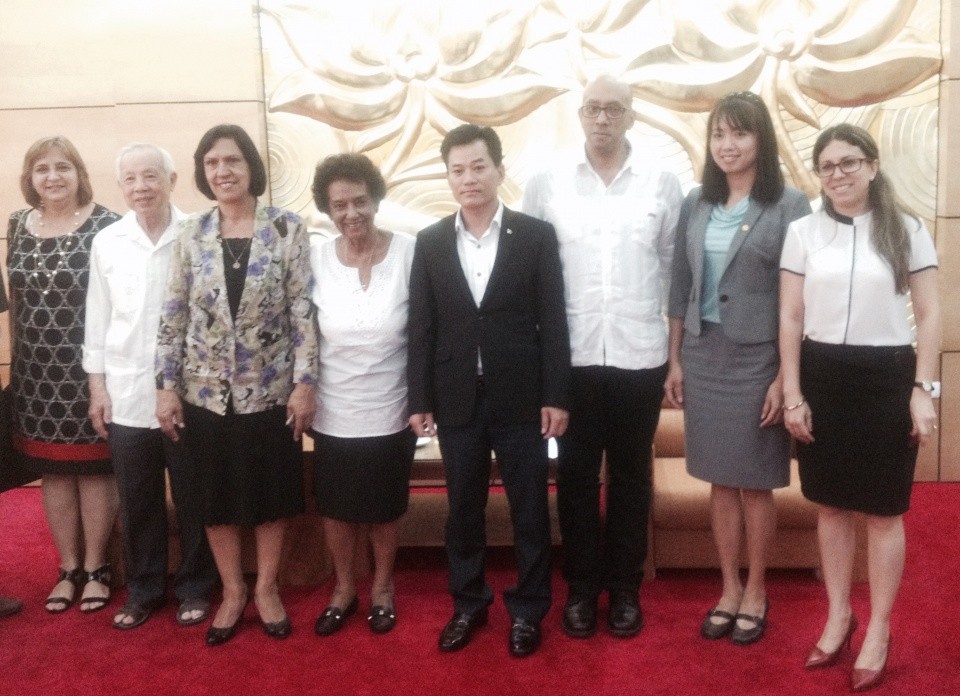 A delegation of the Cuban Institute of Friendship with Peoples (ICAP) visited the Vietnam Union of Friendship Organizations during its visit to Vietnam in 2017.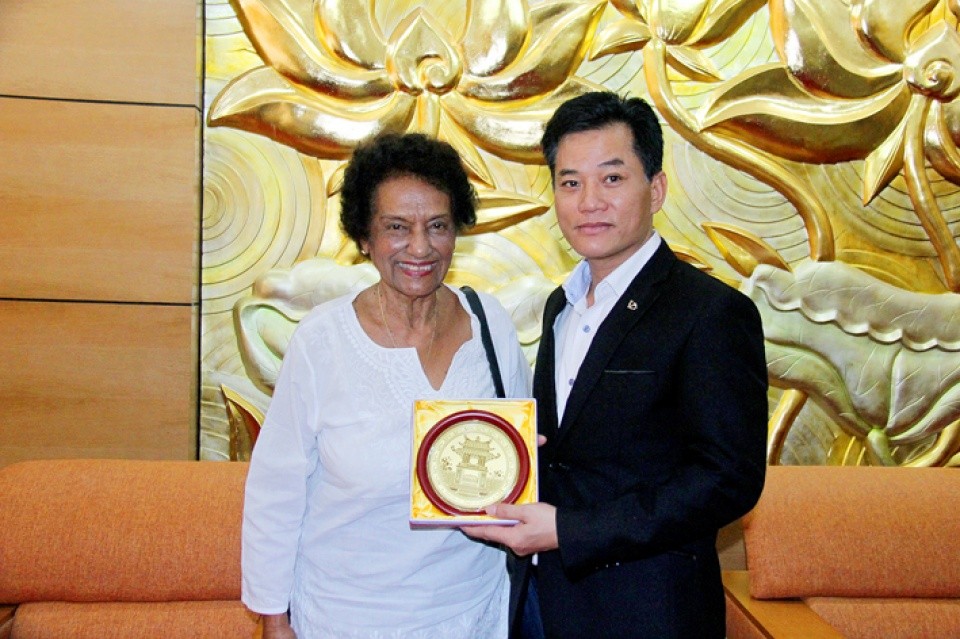 Marta Rojas receives a gift from then Vice President of Vietnam Union of Friendship Organizations Don Tuan Phong during the visit to Vietnam in 2017. Photo: VNT
Q.Hoa t.h/Thoidai