NGOs secure certificate of registrations
The People's Aid Coordinating Committee of Vietnam has handed over the certificate of registration to several foreign non-governmental organizations (NGOs) in the week ending February 8th, 2015: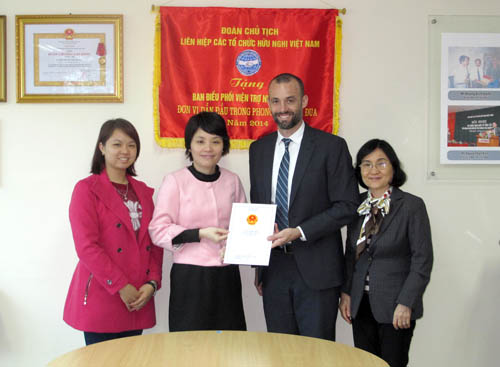 - The U.S. Institute of International Education (IIE), which works to assist the educational development of Vietnam. IIE activities in the country include consulting on American higher education, organising higher education exhibitions, providing scholarships and English-language tests for international certificates.
- The Czech-Vietnamese Investment and Export Forum, a Czech NGO founded in 2013 to work mainly in bilateral trade and investment promotion to help enterprises and individuals of Vietnam and Czech in investing in each other's country.
Phan Thanh My